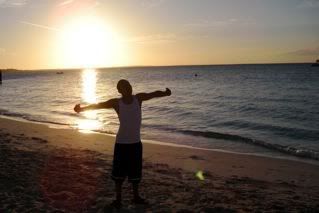 I did it!!!!
Course Reflection Essay
Future students, in English 111 you will learn many things. I honestly thought it was going to be like English in my senior year in high school. Turns out that isn't the case. In this course, I learned many things such as writing a rhetorical analysis. Also in this course we wrote argument papers about a topic that you think you could argue but than again making sure your topic isn't so common. In this course I guess you can say you write a lot of papers, but later along the line when you go back and revise your papers, you will see how much better you could have improved your paper. It helps to revise. Another activity that I thought was very helpful was the peer editing in class on any of the papers we had written. Only because we treat our class mates like they are our audience, which in this case they are and they reflect upon your papers to see what they liked and what didn't they like. I also thank my classmates for giving me feedback on what I need in order for my papers to be not just any old paper, a great paper.
When I was taking this course, there were a couple of times I struggled and one of them was when I had to choose a topic I could argue in my argument paper. In this case it was health care. All in all I made it possible to argue, I just had to think outside the box. What I also struggled with was procrastination. When I first started out it was bad, but I got to the point where I hate doing the assignments last minute as in a day before the assignment was do and I just started getting back on track and turning things in on time. I learned how to prioritize myself and put what is most important first on my list of things to do. The procrastination had to stop, it was just to stressful, but honestly, it pushed me to do my work. Procrastination is a bad motivation and I certainly would not agree with doing so. If you have motivation that will keep you going you'll do fine in this course. You just have to have that desire to achieve your goal and in this case that is passing this course. During this course, not only did my classmates reflect upon me, I also reflected upon myself. Like I said earlier that peer reviewing I thought was a great activity because it help me figure out what I need to do to change up my writing and fix errors. I hoped to learn a lot more in English 111 but I feel as if it wasn't enough. That's quite alright though because I'm sure that English 112 will offer me more to learn about.
English 111 is quite an easy course. Not that difficult just about manageable if you're a working student. As long as you do what is asked of you and turn your assignments in on time, you will pass this course with ease. Remember to organize yourself and be prepared for class. Try your best not to miss any classes because you never know, everyday could be critical information you could be missing out on. This course will more than likely help you out in the other course you could be taking as well when it comes to writing papers. So what if you get an assignment that is required of you to write 3000 word paper, its college not high school, life isn't tough it's what you make of it.